Corporate Image Group GSG
Art Museums & Galleries Salado
Check out our Store, great Sales for the Holidays!
Addresss

26 Rock Creek Drive

Map

Place

Route

Salado, TX

76571
Addresss

26 Rock Creek Drive,

Salado, TX

76571
Landline

(512) 680-0759

Open today

E-Mail

Twitter

Facebook

Video

Website

Reservations

Order

Description
Are you looking for locally made one-of-a kind sculptures, awards, and glasswork made from genuine high quality materials? Then Cooperate Image Group GSG (CIGGSG) is the right place for you! We use real marble, granite, maple, and oak where the majority of producers use synthetic materials.  We're a small company that puts a finishing Texas touch on all our products. The story begins in 1979 with Don Casey. With ambition in his heart and talent in his hands, he began making medallions in the garage of his humble home. It was there where the foundation of CIGGSG was built off the hard work and sweat of Don Casey. His knowledge, passion, and work ethic was passed onto his son, Benjamin Casey, who worked alongside his father in engraving, making glass items, and metal work. In 2001, Benjamin was handed the reigns of the company. Carrying with him his father's tradition of fine craftsmanship, Benjamin led the business so successfully that after only 8 years, CIGGSG expanded to include a glass studio and gallery. Those who wish to become talented glassworkers can join our course where we will introduce you to the magic art of glassmaking. Students in our classes consistently comment that they enjoy the personal attention our instructors provide to them. Our instructors of our glass blowing classes go to great lengths to ensure that each student is able to realize their unique vision for their glass ornament projects. If you would like to see what we do, we have expert flame workers demonstrate the glass making technique of forming objects from rods and tubes of glass at a torch working demos every Saturday from September through the end of January. Make sure to check the calendar on our website for other such exciting events! All orders are delivered on-time and all artwork is proofed, approved, and double and triple checked prior to manufacture.  For 36 years, CIGGSG has provided unique, high-quality products, which can be seen everywhere in Central Texas from the State Capitol in Austin to local award fundraising events in Salado.
Corporate Image Group GSG can be found at 26 Rock Creek Drive . The following is offered: Art Museums & Galleries, Other Manufacturing, Art Galleries, Jewelry Retailers, Art & Craft Supplies, Trophies, Plaques, & Awards, Advertising Promotional Products, Engraving & Platemaking, Christmas Decorations & Trees . In Salado there are 3 other Art Museums & Galleries. An overview can be found here.
Keywords Gifts, Jewerly, Signs, Promotional, Products, Corporate, Awards, Sandcarving, Glassware, Custom, Engraving, Classes, Lessons, Demos, Papercrafts, Metal, Tumblers, Ornaments, Pendents, YETI, RTIC, Powder Coating, Polar Camel.
Opening hours
Call our Phone from 8:00am - 7:00pm
Bios
Benjamin Casey

Owner

Benjamin Casey is president of the Corporate Image Group Glass Studio and Gallery, a family-owned business in Salado, Texas, which for a decade and a half has manufactured recognition awards for some of America's largest corporations. Ben studied computer science at Richmond College and automotive engineering at Temple College, both in Texas, and received his graduate degree in 2001. That year, Ben assumed the presidency of Corporate Image Group, while earning a postgraduate teaching degree from the University of Mary Hardin-Baylor, in Belton, Texas. Today, Ben teaches a course in glass arts, during the fall/winter season. Between 2008 and 2013, Ben worked at Coyote Glass Design as a plotter technician and graphic designer, and subsequently worked as a glass-etching instructor at the Salado Art Workshop. Drawing on his expert knowledge and love of glass design, Ben expanded the family business to create its current manifestation, the Corporation Image Group Glass Studio and Gallery. "Working here at Corporate Image Group is like no other job," Ben says. "Every design is something new, and I'm always ready for a challenge."

Link: Benjamin Casey

Hannah W.

Assisant Laser Tech/Graphics Designer

Hi, i'm Hannah! I am currently in my senior year. I am homeschooled. I sing/ model and do some acting on the side. I go to Cowboy Church. Jesus is my ROCK!! I plan to go to school at TAMUCC for either Neonatal nursing or Forensics. I am very passionate about music, and prayer (: AND I am a proud employee at Corporate Image Group!!
Bios
Kelly Van Angell

Artist and Guest Instructor

Artist and owner of Fire Angell Glass, creates his modern art pieces out of Pyrex borosilicate, or hard glass, from his studio in Salado, Texas. Kelly began blowing glass in 2000 when friend James Hollowell taught him the basics of glass artistry. Upon seeing his natural talent, James encouraged Kelly to attend the famed Eugene Glass School in Eugene, Oregon. There Kelly was taught by Will Menzies and Thomas Muller Litz. After getting married in 2008, Kelly happily settled into the "Best Art Town in Texas," where he creates his unique glass pieces. He loves to experiment and has become known for his wine stoppers and bubble chandeliers. When he is not blowing glass Kelly is a Chef and urban farmer. He spends his time fixing up the 150 year old house where he lives with his wife Jennifer and their two boys Ren and Charlie.

Julie Newberry

Local - Papercraft Artisan

Julie is a creative soul who recently returned to her home in Central Texas after a fourteen-year sojourn in the Pacific Northwest. She is drawn to people and objects that are unique, eccentric, and magnificently unorthodox. In the words of Dr. Seuss, "Why fit in when you were born to stand out." Julie aspires to create handmade items that contribute to a cheerful, uplifted atmosphere. A full-time Speech Language Pathologist and an occasional writer, Julie enjoys incorporating the written word into her visual creations and giving old books new life.

Crystal Richardson

Local - Jewelry Artist - Vintage & Modern

I am a Social Worker originally from Jacksonville, AL, and I migrated to Texas in 2000 and have made Texas my home. I started making jewelry about ten years ago. In 2006 my mom passed away and she had many pieces of vintage costume jewelry that I loved and wanted to keep to incorporate into everyday wear. I made a pair of earrings from the vintage pieces and got lots of compliments, from there I made jewelry for friends and family. I've been making jewelry since and it's become my passion, I now use a mix of vintage and modern pieces.

Colette Hardin

Local - Jewelry Artist - "Your Name in Wire"

Colette Hardin, has worked as a Certified Recreational Therapist for 29 years and is currently at Baylor Scott & White Hospital on STC4. Colette started making copper wire jewelry 6 years ago for her grandmother to help relieve arthritis pain. Half of her proceeds go towards charity for the youth in Bell County.

Robert C. Lewis

Mosaics

Artists make their work visible so that others will look at what they are capable of... for recognition. A basic human desire. Bob began painting with oils at age eleven. For decades people said they "liked" his work, that it was "nice". After so much faint praise, he started looking for another medium to express himself. He discovered that venue on his second trip to Italy. In the town of Ravenna, "the world capitol of Byzantine Mosaics" . He spent a short time at the "School of Mosaic Restoration", learning techniques that have been used for at least 7000 years. His travels have influenced his attempts to create Mosaic Art depicting as many subjects, old and new, as he and his clients can imagine. An off and on Texan, Bob graduated from the University of Texas, at Austin. He majored in Psychology.

Connie Howell

Acrilic Painting Artist

Connie Howell has little formal training in the arts but has dabbled in mixed media for many years. In her 30's she began experimenting in functional art to meet particular home decor needs. She has designed furniture & floating bookshelves. She creates faux stained glass windows, windowsols & cat beds with reversible hammocks. This year she decided to try her hand at faux stained glass ornaments for the holiday season. She hopes you find the perfect one-of-a-kind gift for your special someone in her collection this year. When Connie isn't working or dabbling in the arts she adopts ill & injured cats & restores them to optimal health.
Products And Services
Freight Charges

Unless you request faster service, all awards are shipped via Federal Express FOB Salado, Texas. There is no markup on freight. We charge actual freight costs so we will not know actual shipping costs until the awards are packaged for shipment. If you wish us to use your FedEx or UPS shipping number for your award order, please make sure you state that to us.

Link: Freight Charges

handling and boxing fee

We will gladly ship to individual recognition award winners for you, but we will be a charge for handling and boxing fee per location plus shipping cost.

Price: 3.50 ea.

Link: handling and boxing fee
Marble Bases

(Green, Black, White, Amber) Other standard Sizes are available Please Consult Factory

Price: 12.50 and up

Link: Marble Bases

Wood Bases

Standard 3/4" thick, available in (Walnut, Cherry or Rosewood) Other standard Sizes are available Please Consult Factory

Price: 5.00 and up

Link: Wood Bases
Products And Services
PC-141 Picture Frames Jet Black

PC-141 Picture Frames 9 1/2"W x 5/8"H x 7 1/2"D Imprinted Area: 6 " x 1/2" Wt. 3 lbs. Color: Jet Black 1-25 $65.25 26-50 $64.50 51-100 $63.75 101-250 $63.00 251-500 $62.25

Price: 65.25

PC-148 Picture Frames Swirl Amber Onyx

PC-148 Picture Frames 9 1/2"W x 5/8"H x 7 1/2"D Imprinted Area: 6 " x 1/2" Wt. 3 lbs. Color: Swirl Amber Onyx 1-25 $65.25 26-50 $ 64.50 51-100 $63.75 101-250 $63.00 251-500 $62.25

Price: 65.25
Products And Services
Introduction to Flameworking and Blown Glass Ornaments

This course will introduce you to the magic art of glassmaking and give you the opportunity to create your own blown German style glass ornaments! This class is designed to give students a basic overview of flameworking, a method using glass rods or tubes and a blowtorch to heat and manipulate the glass. Plus, an assortment of colorful glass frits to personalize your creation. The class will also review hot shop safety and proper use of equipment. You will develop a strong foundation through demonstrations and supervised work with individualized attention from the instructor. This is a great class to make as an annual tradition with family and friends. Classes offered year round. *No previous experience required. Check out the Menu! You will find the Art Gallery, Fused Glass, Blown Glass Art and Handmade Gifts etc.

Price: 75.00 per person

Link: Introduction to Flameworking and Blown Glass Ornaments
Ornament

Round balls and spire glass ornaments

Price: 10.00

6 Blown Glass Ornaments

6 Blown Glass Ornaments Round balls and spire

Price: 50.00

12 Blown Glass Ornaments

12 Blown Glass Ornaments with assorted colors

Price: 100.00

Large Blown Glass Ornaments

Large Blown Glass Ornaments

Price: 35.00
Products And Services
Products And Services
Black Powder Coated RTIC 18 oz Bottle

These are the new RTIC 18 oz Bottle! They look like a Yeti and perform like one as well! These are coated just like all of our previous Yeti Ramblers but these are almost half the price! "Half the Price and Keeps the Ice" We are a shop in central Texas. We found that powder coated Bottle Products are a huge hit! Not only do they look great and add something custom to an everyday item, but powder coat is a super durable coating. You won't have to worry about a flaking paint job with powder coat! We make all cups in house and offer over 27 different colors. I hope you find our product appealing and support our effort as we strive to progress in more colors, more products, and grow our business! Thanks for the interest and business!

Price: 26.74 Extras

Black Powder Coated RTIC 64 oz Bottle

These are the new RTIC 64 oz Bottle! They look like a Yeti and perform like one as well! These are coated just like all of our previous Yeti Ramblers but these are almost half the price! "Half the Price and Keeps the Ice" We are a shop in central Texas. We found that powder coated Bottle Products are a huge hit! Not only do they look great and add something custom to an everyday item, but powder coat is a super durable coating. You won't have to worry about a flaking paint job with powder coat! We make all cups in house and offer over 27 different colors. I hope you find our product appealing and support our effort as we strive to progress in more colors, more products, and grow our business! Thanks for the interest and business!

Price: 44.64 Extras

Black Powder Coated RTIC 36 oz Bottle

These are the new RTIC 36 oz. Bottle! They look like a Yeti and perform like one as well! These are coated just like all of our previous Yeti Ramblers but these are almost half the price! "Half the Price and Keeps the Ice" We are a shop in central Texas. We found that powder coated Tumbler Products are a huge hit! Not only do they look great and add something custom to an everyday item, but powder coat is a super durable coating. You won't have to worry about a flaking paint job with powder coat! We make all cups in house and offer over 27 different colors. I hope you find our product appealing and support our effort as we strive to progress in more colors, more products, and grow our business! Thanks for the interest and business!

Price: 37.64 Extras
Gloss White Powder Coated RTIC 64oz Bottle

These are the new RTIC 64oz Bottle! They look like a Yeti and perform like one as well! These are coated just like all of our previous Yeti Ramblers but these are almost half the price! "Half the Price and Keeps the Ice" We are a shop in central Texas. We found that powder coated Tumbler Products are a huge hit! Not only do they look great and add something custom to an everyday item, but powder coat is a super durable coating. You won't have to worry about a flaking paint job with powder coat! We make all cups in house and offer over 27 different colors. I hope you find our product appealing and support our effort as we strive to progress in more colors, more products, and grow our business! Thanks for the interest and business!

Price: 44.64 Extras
Images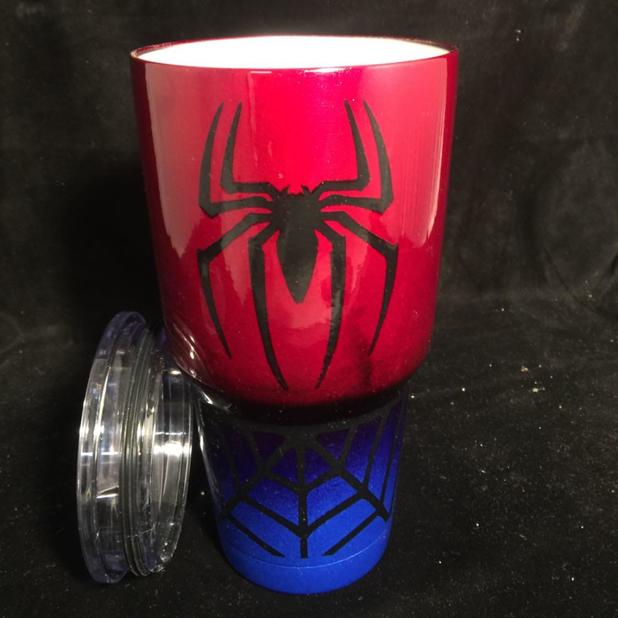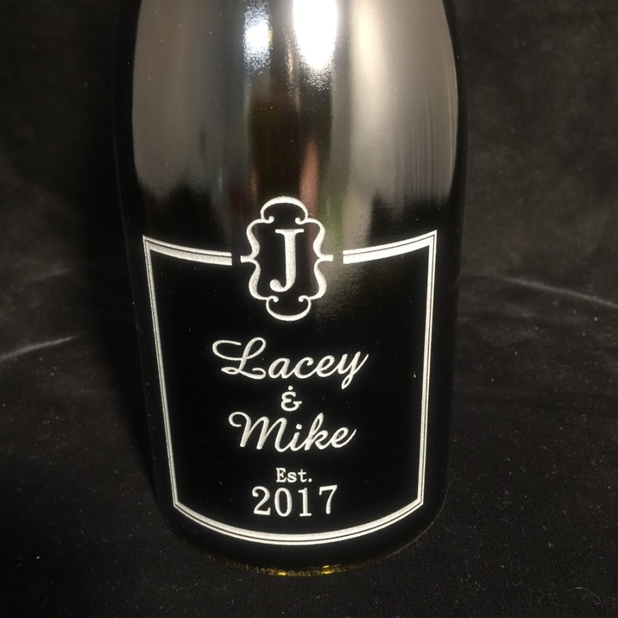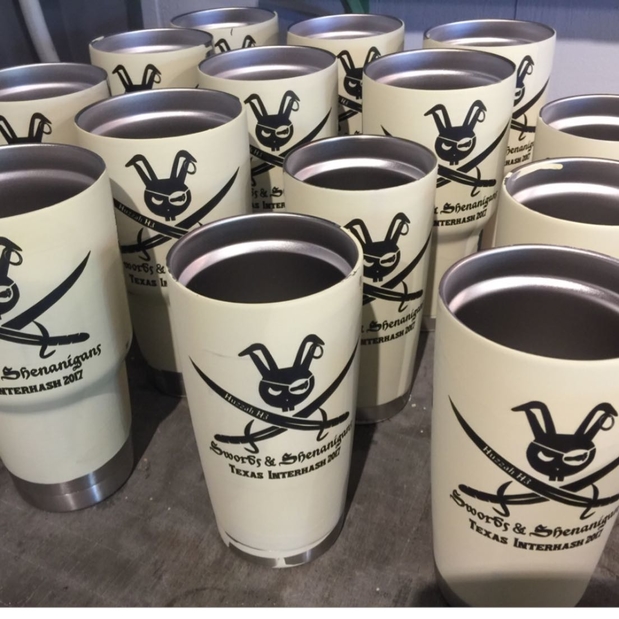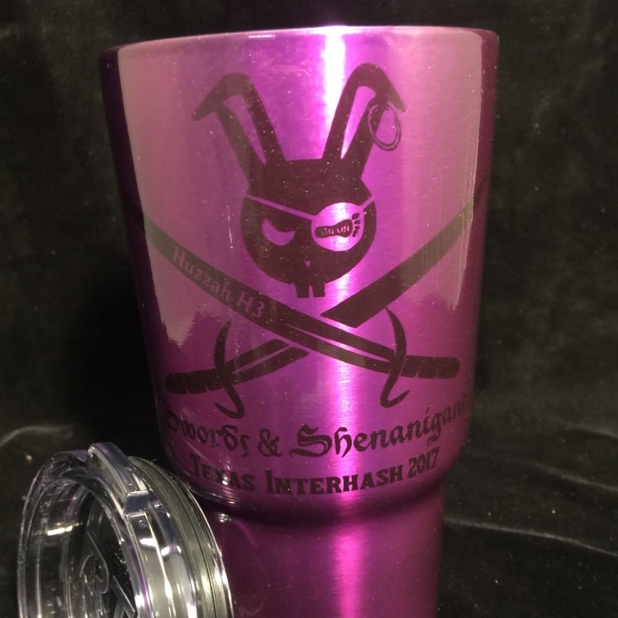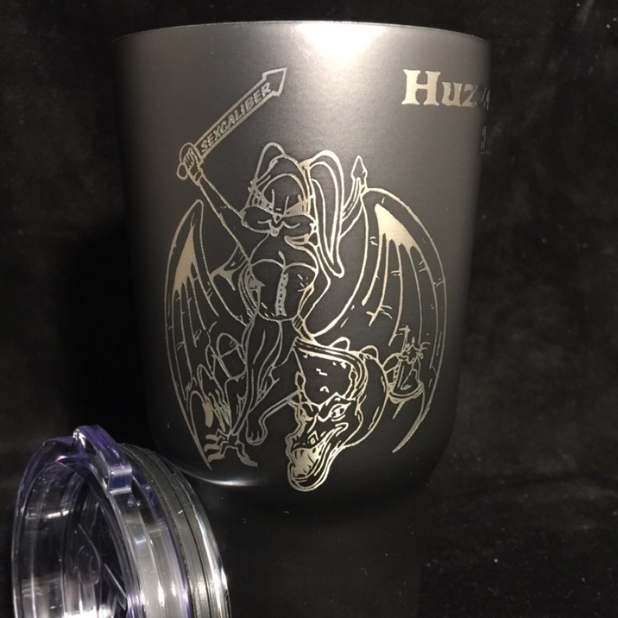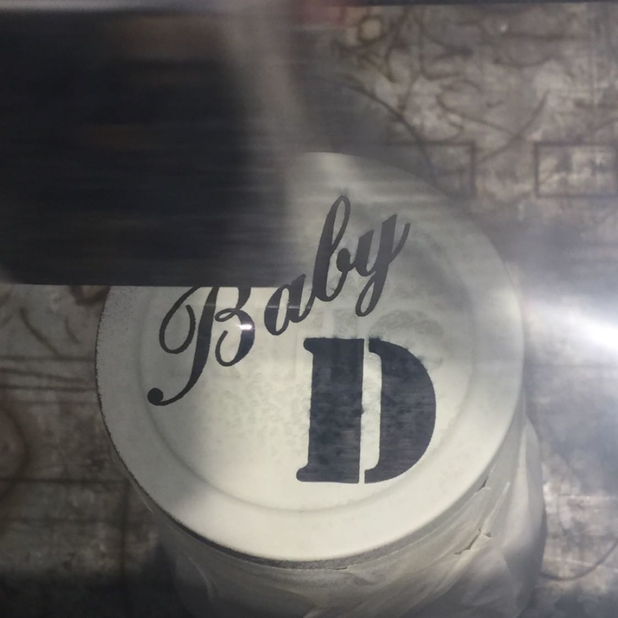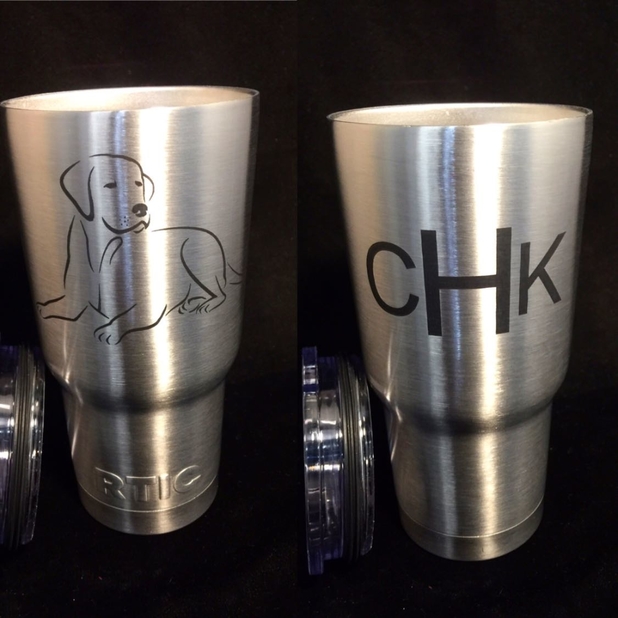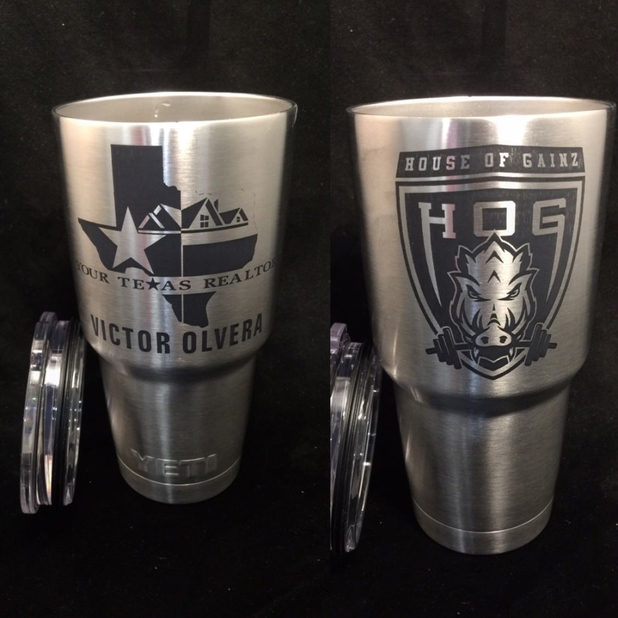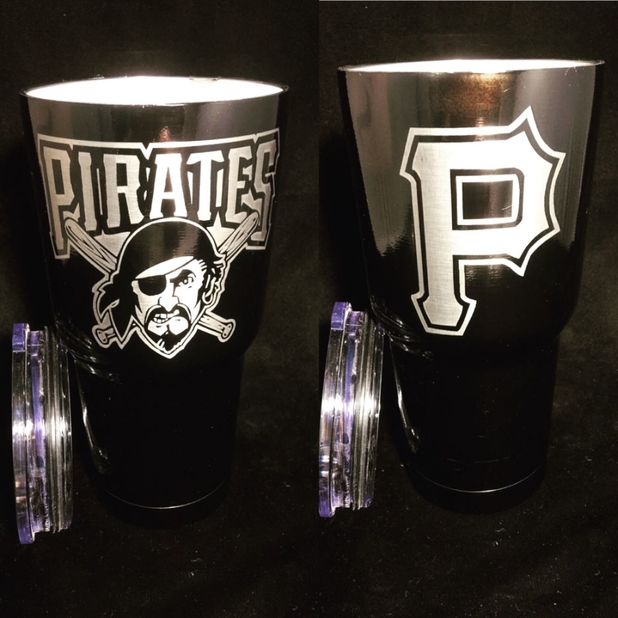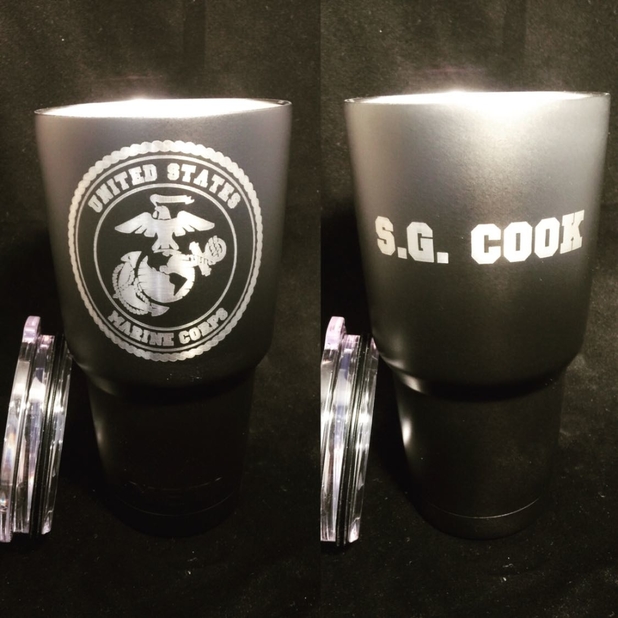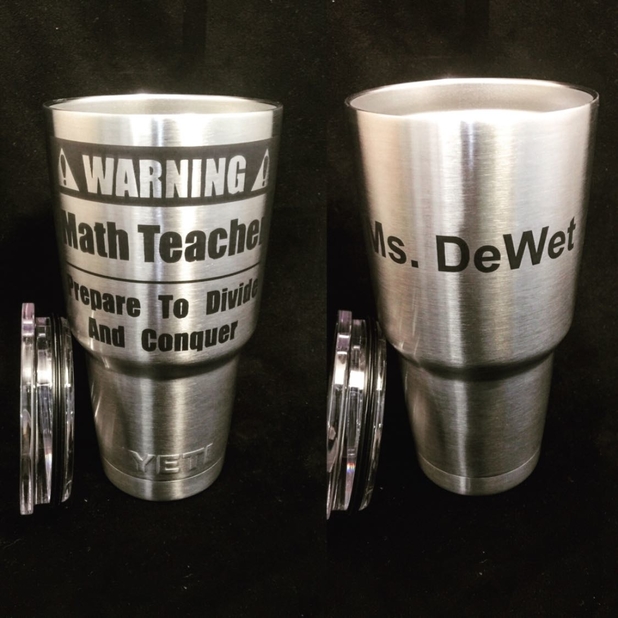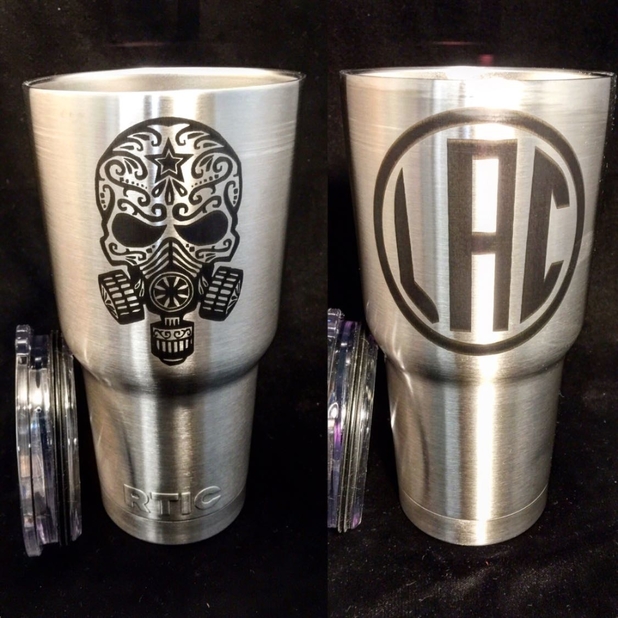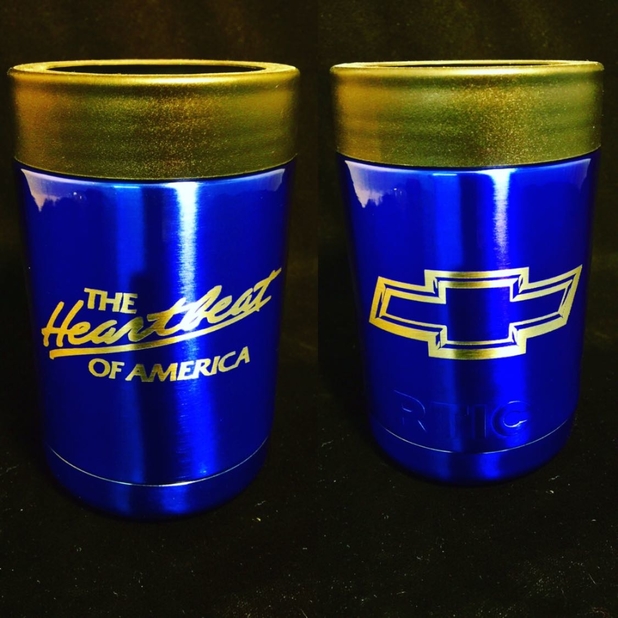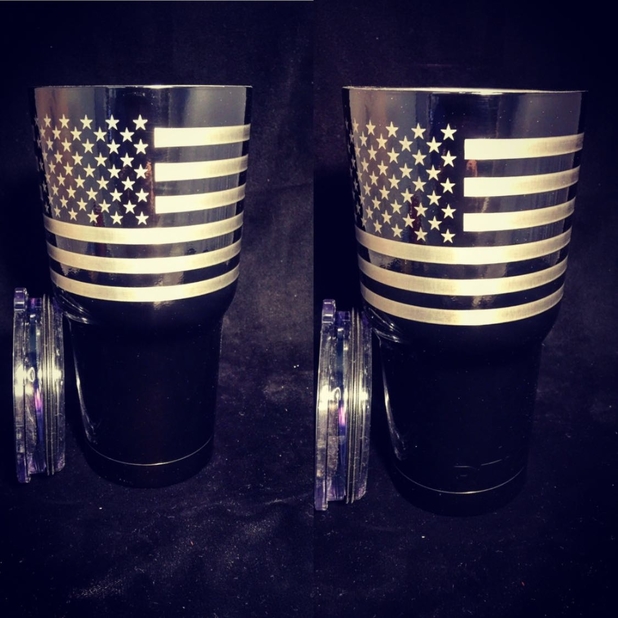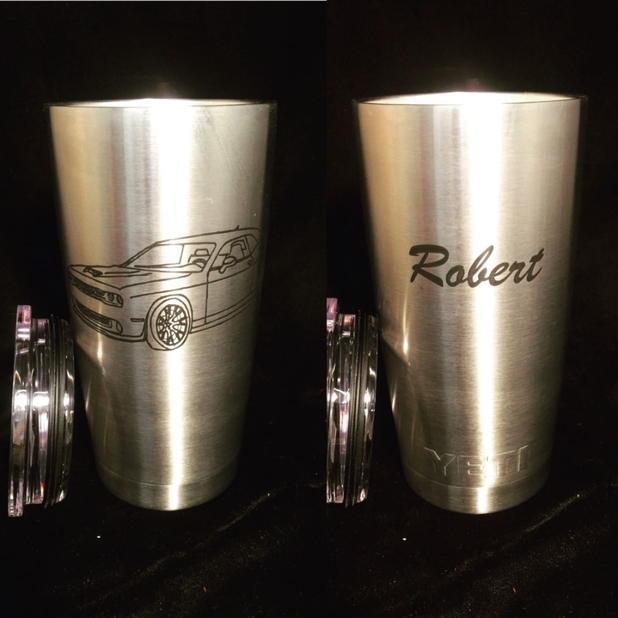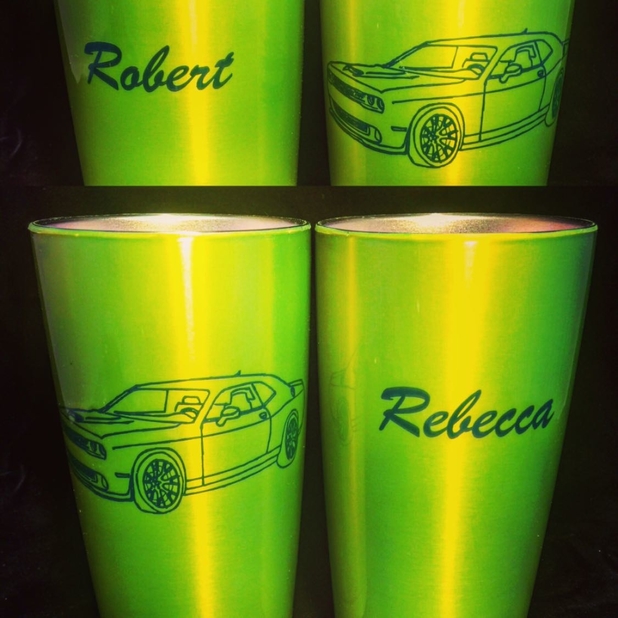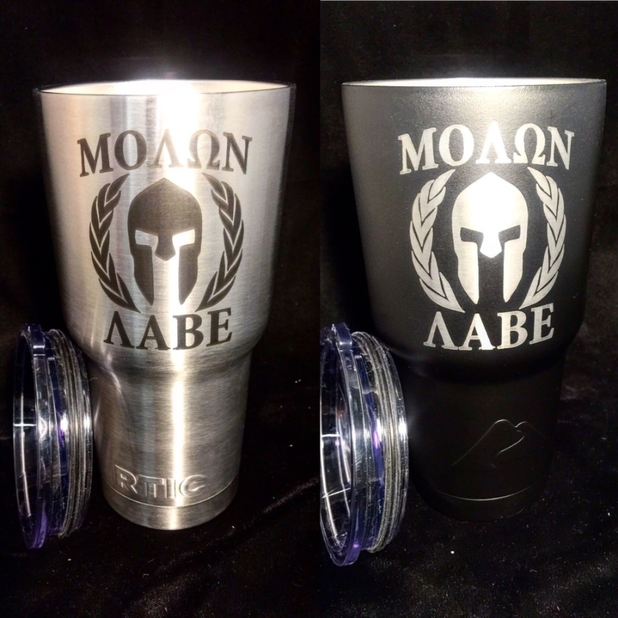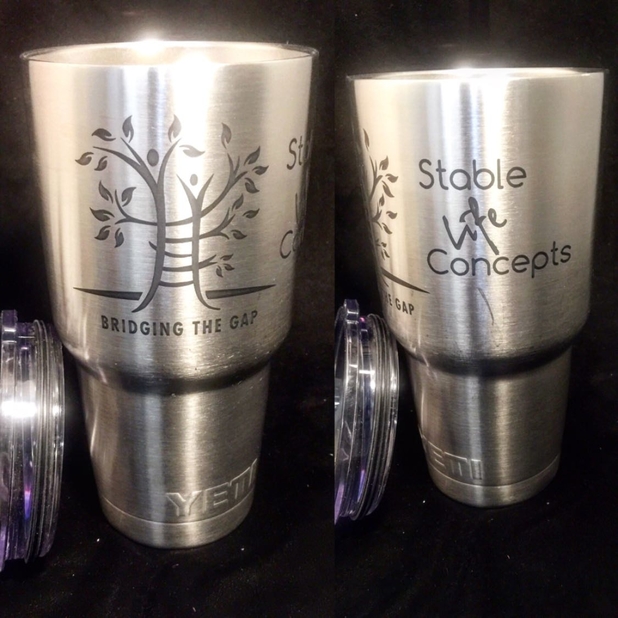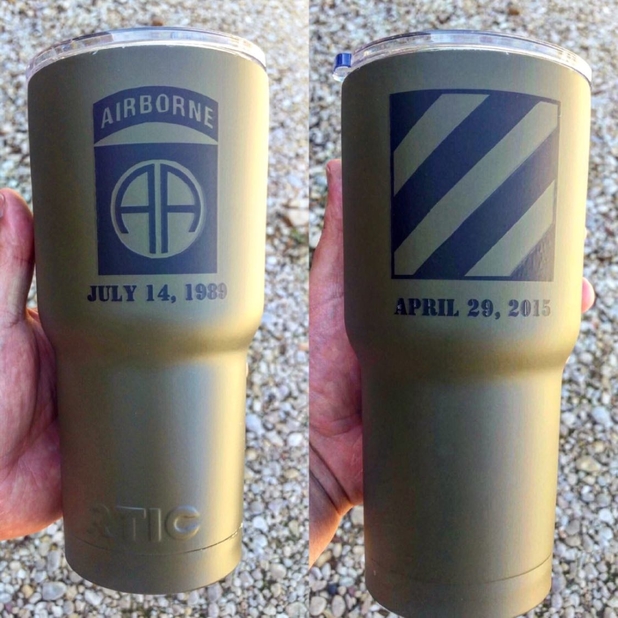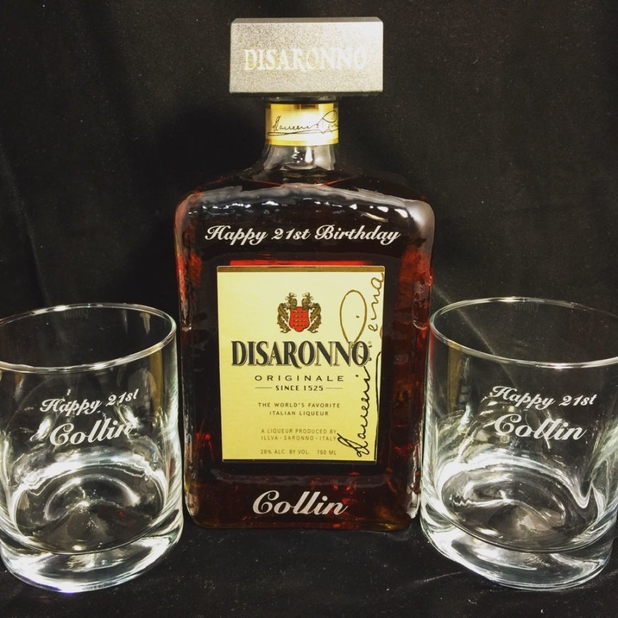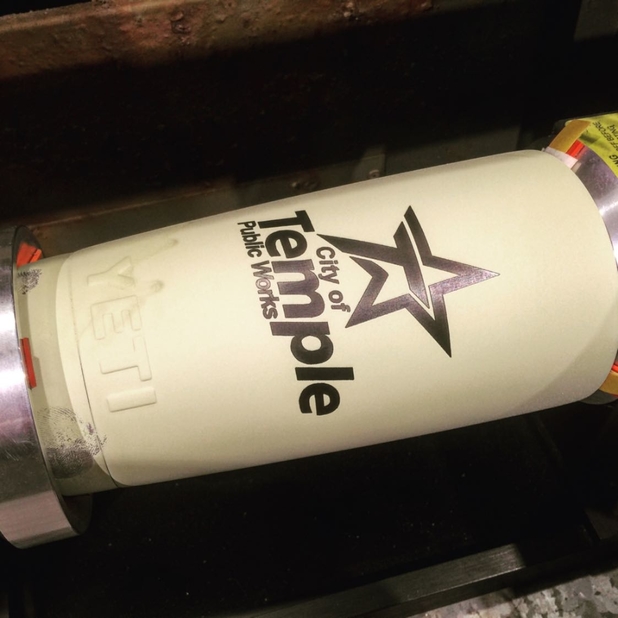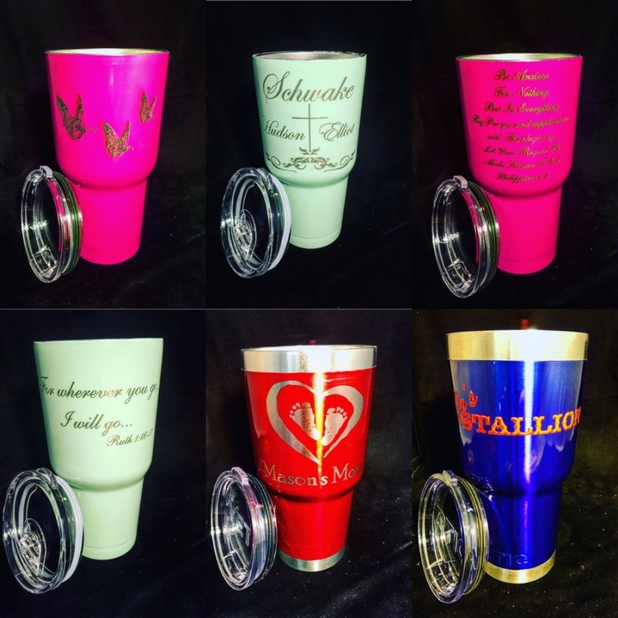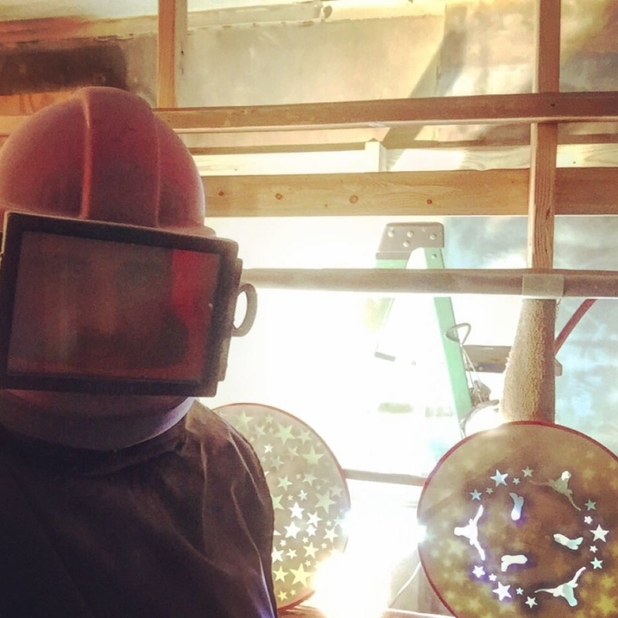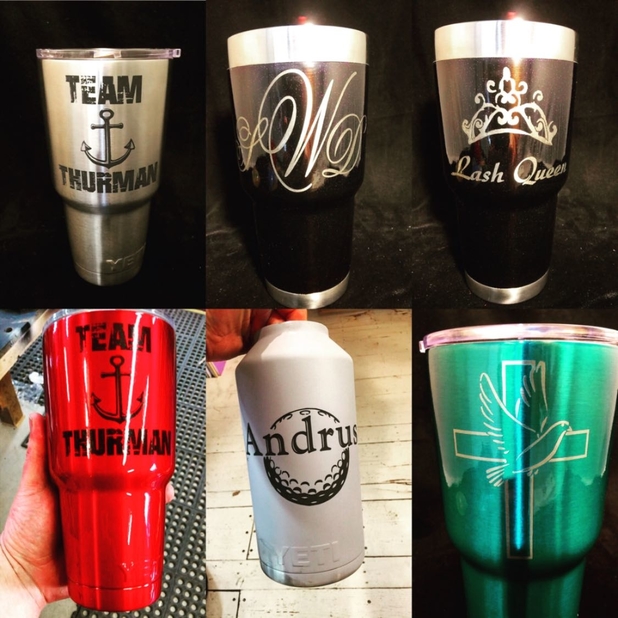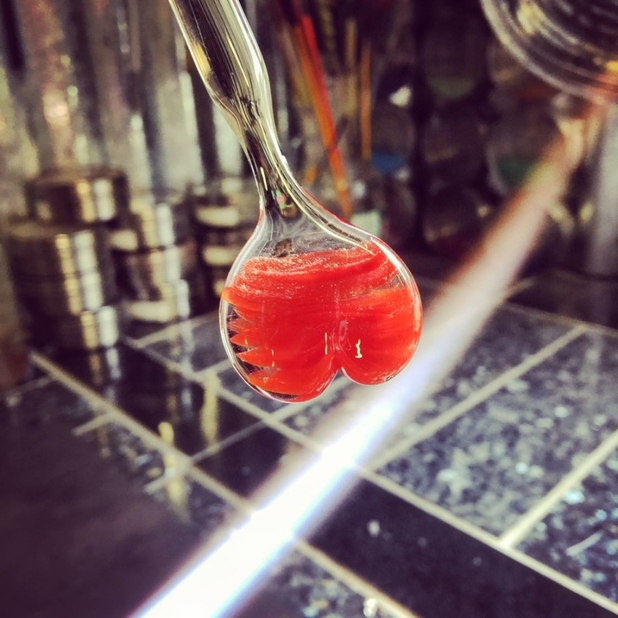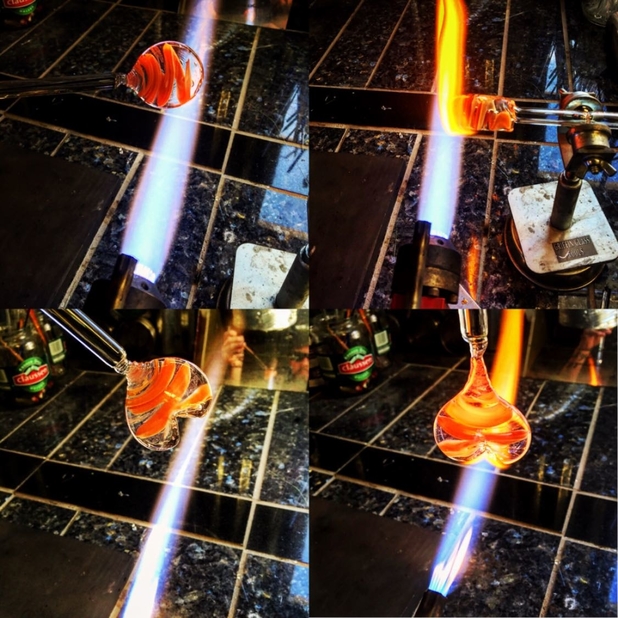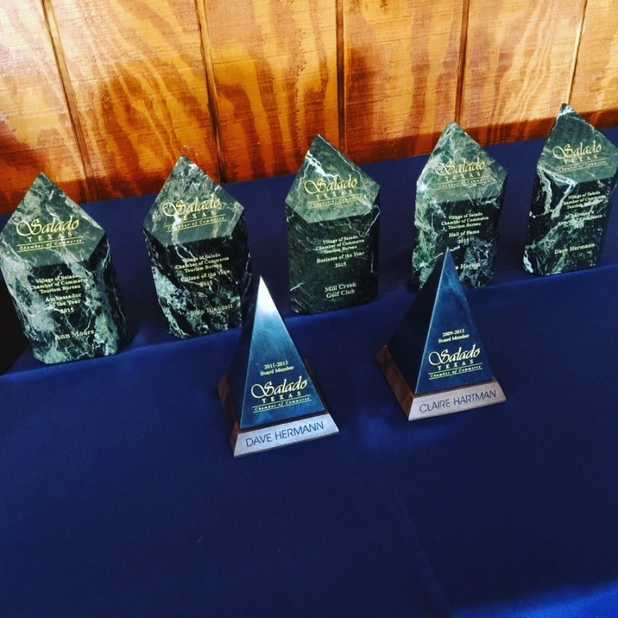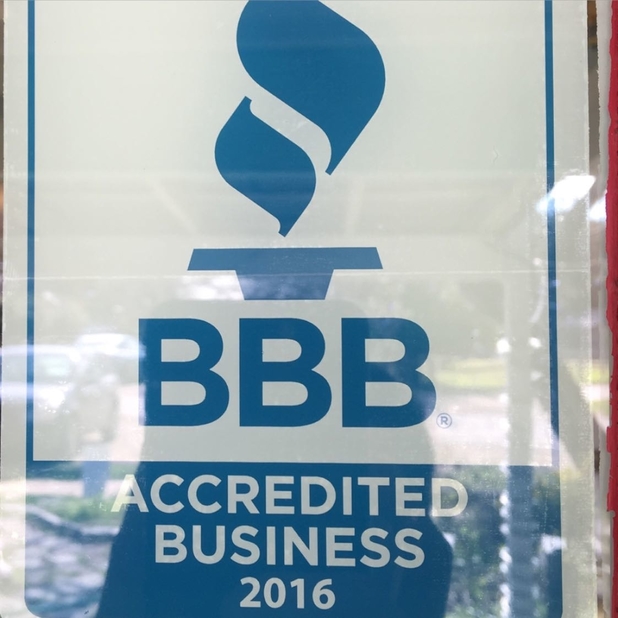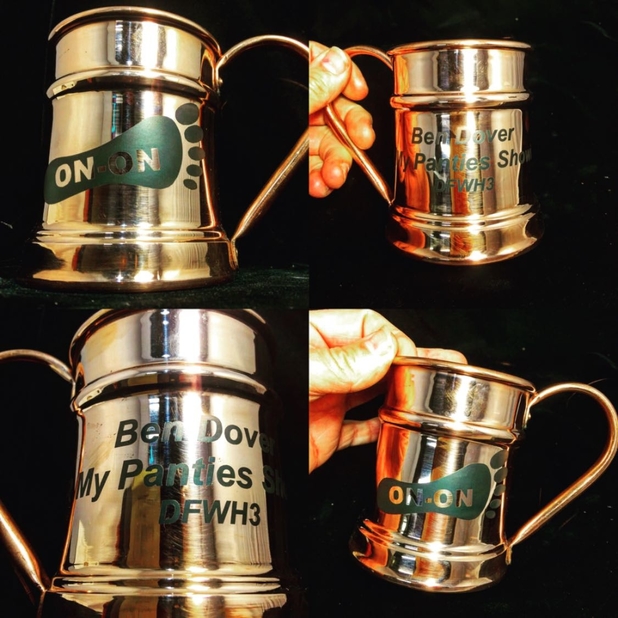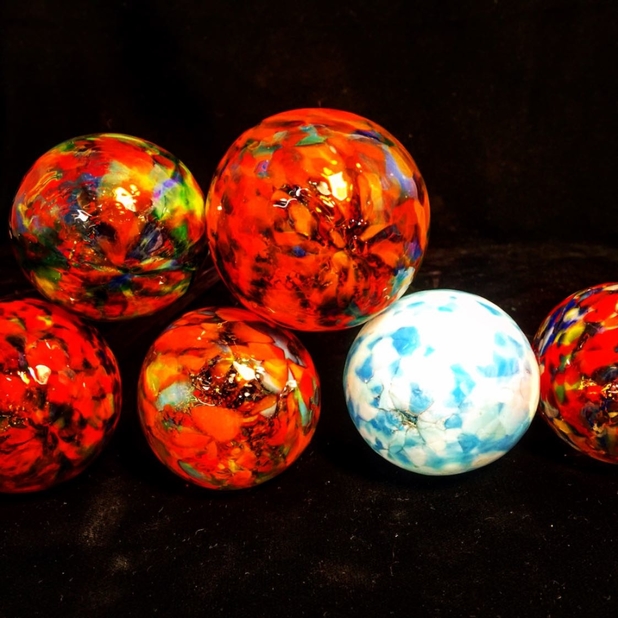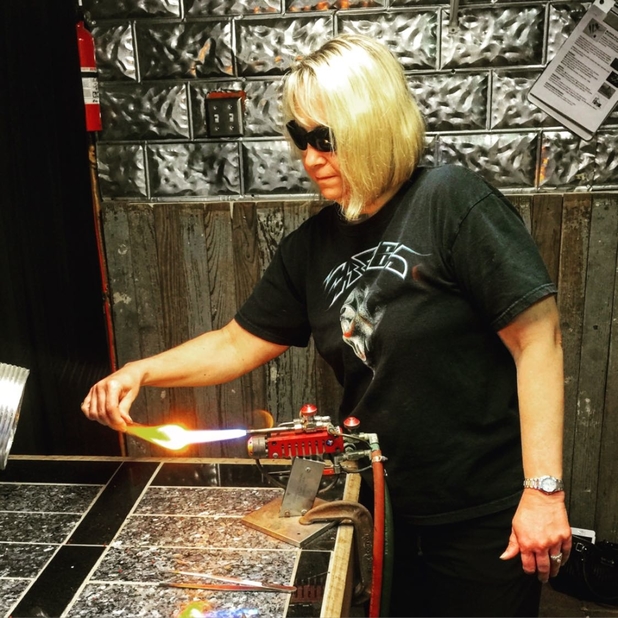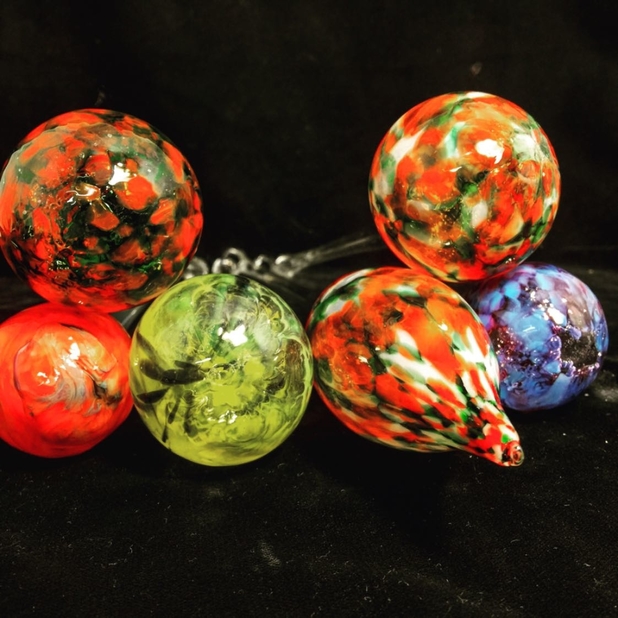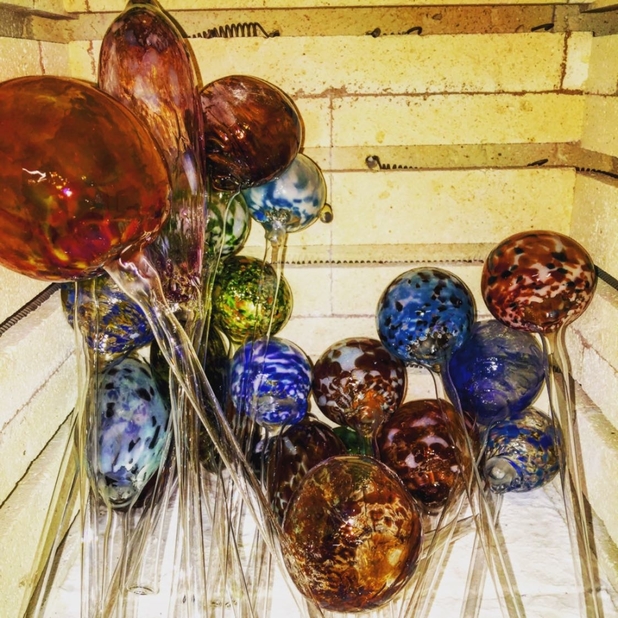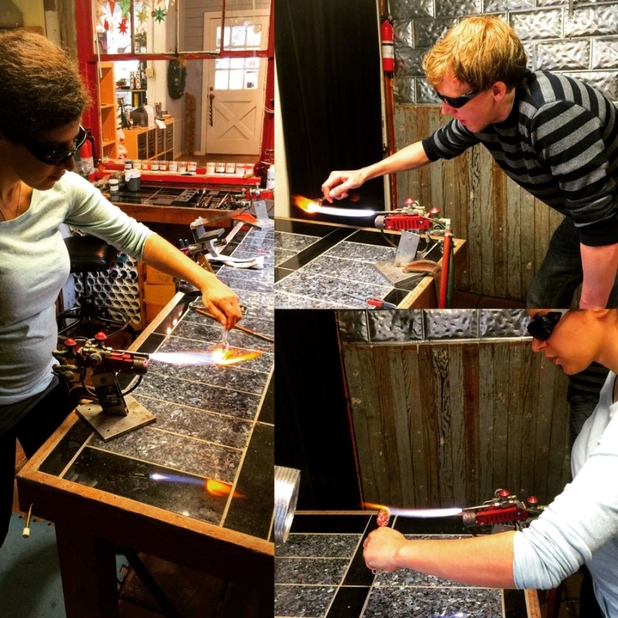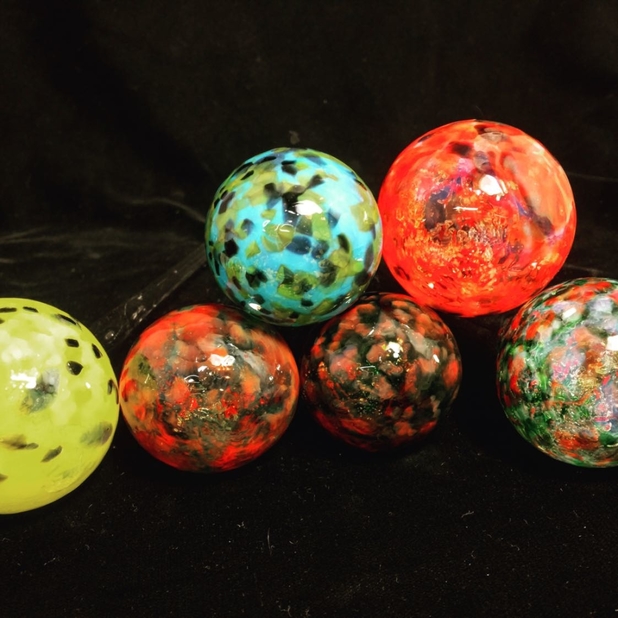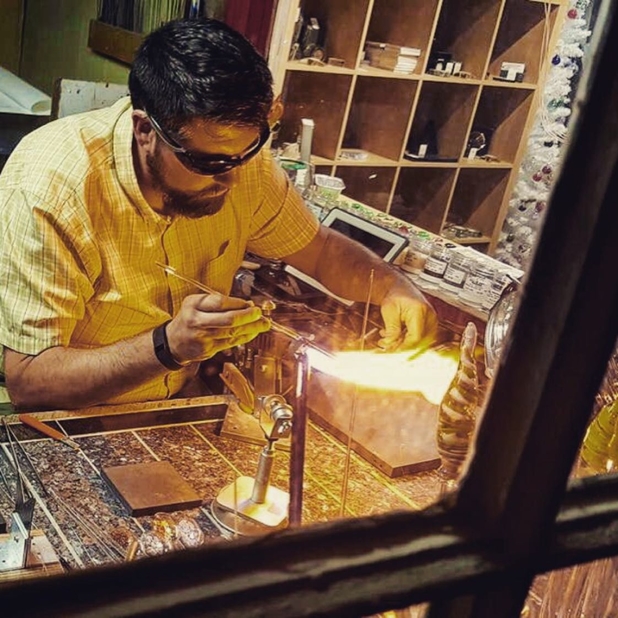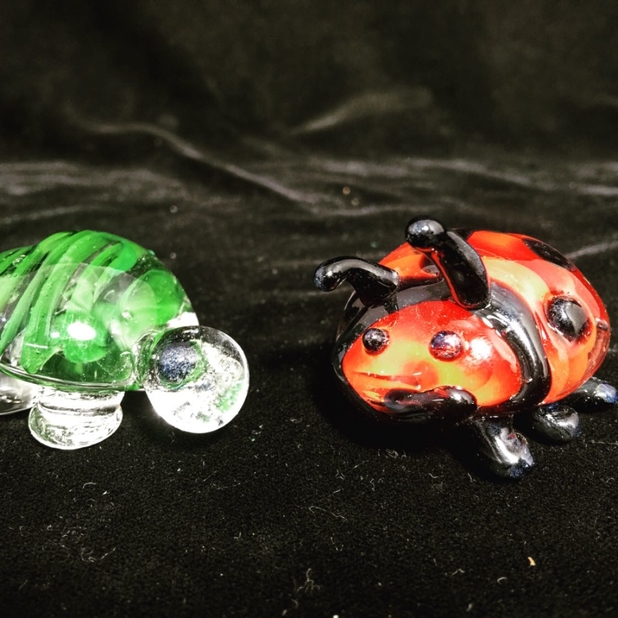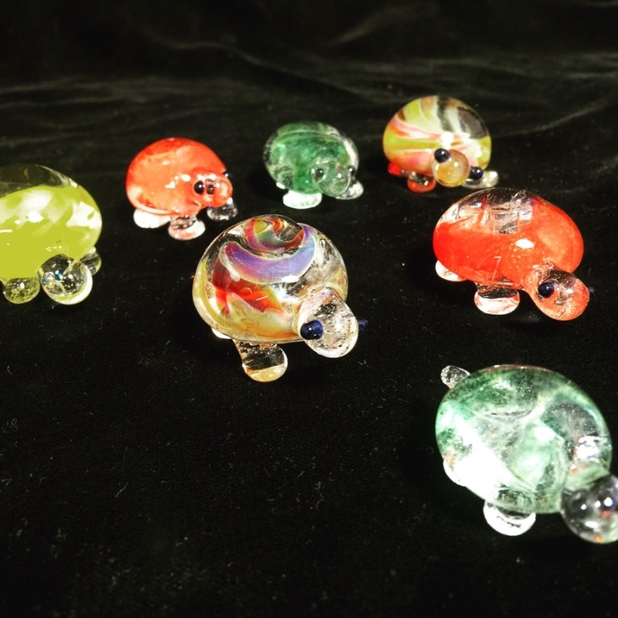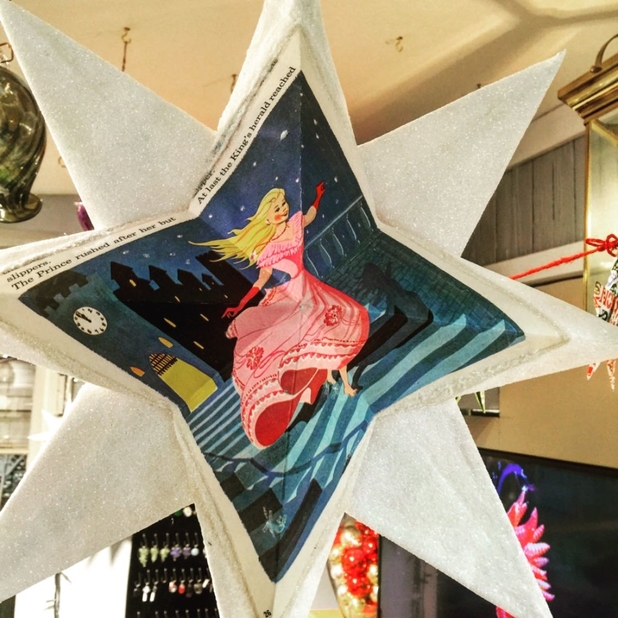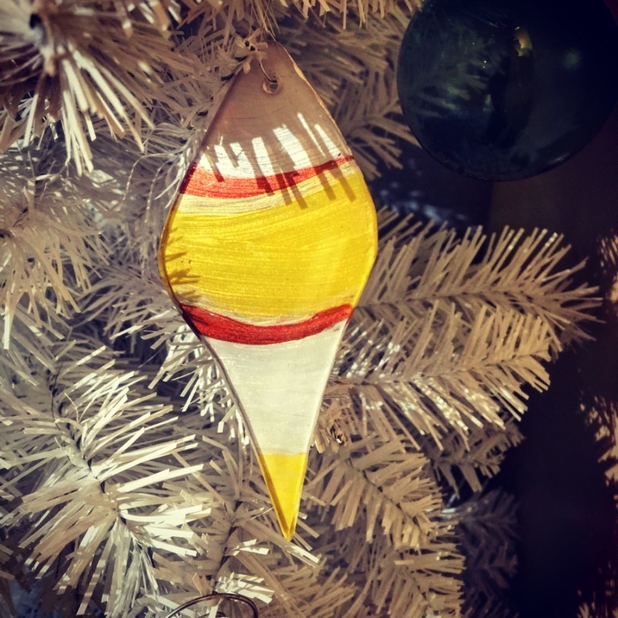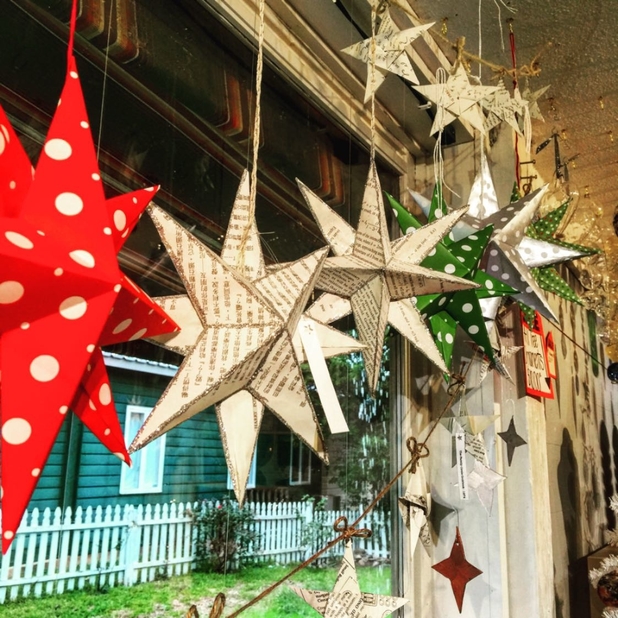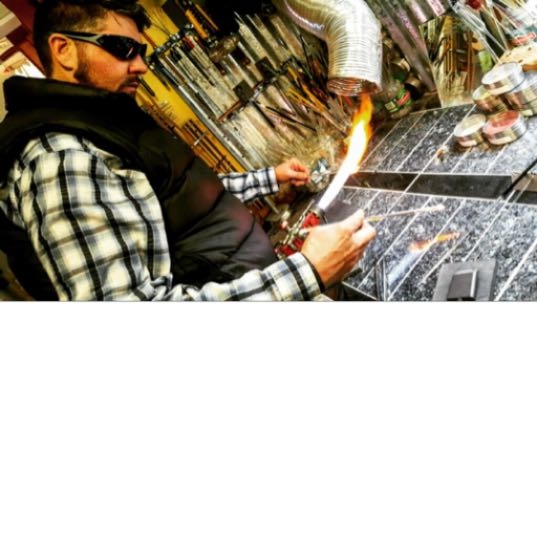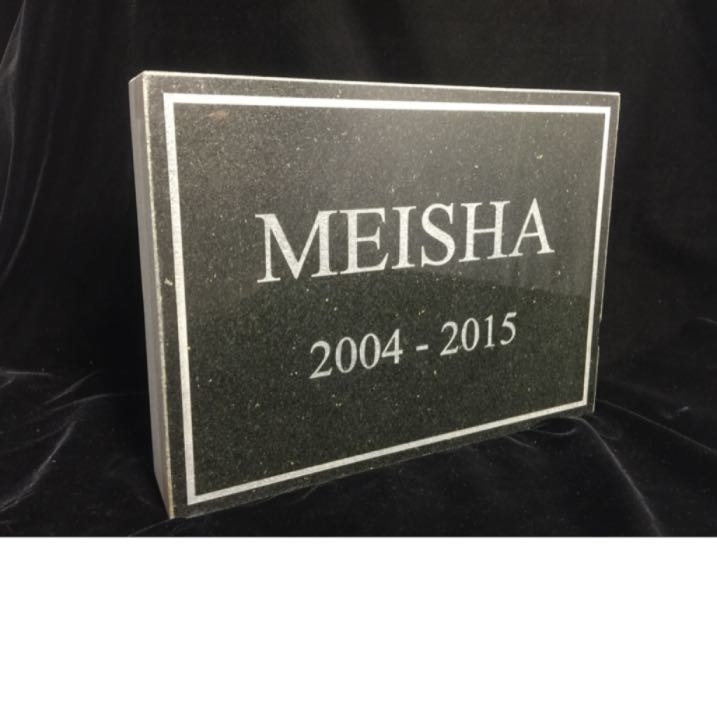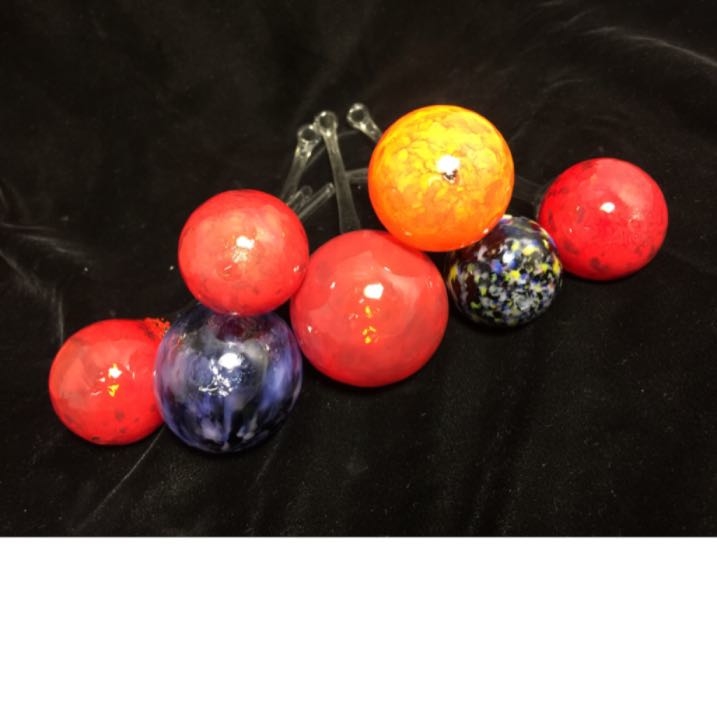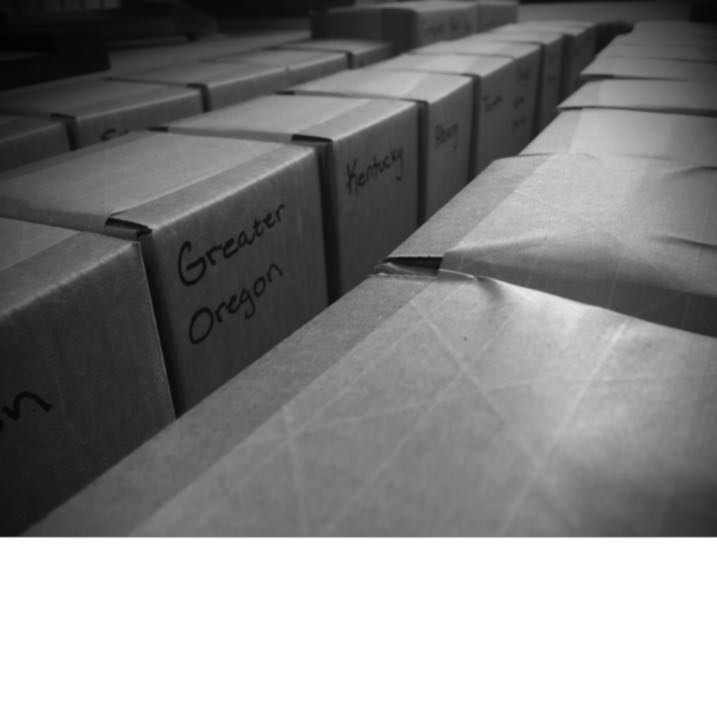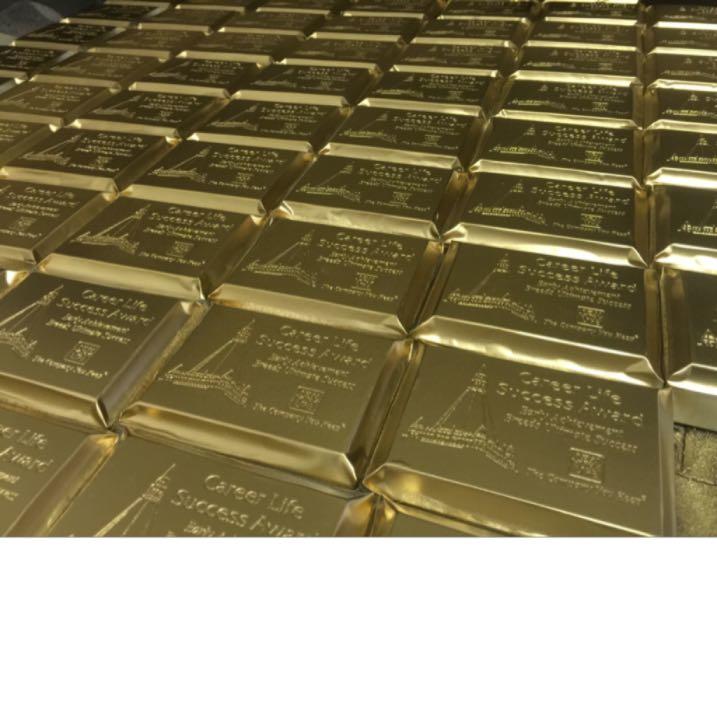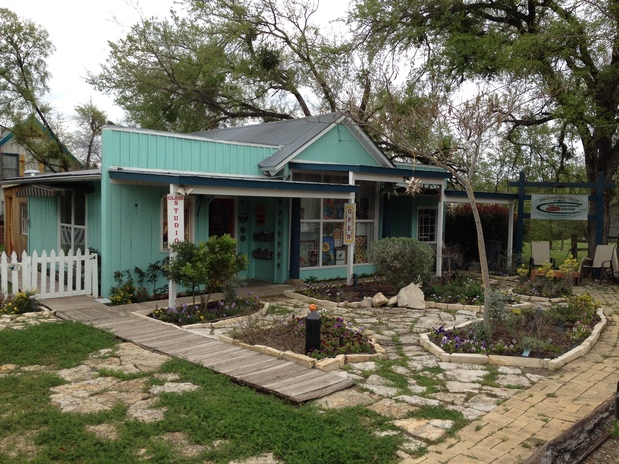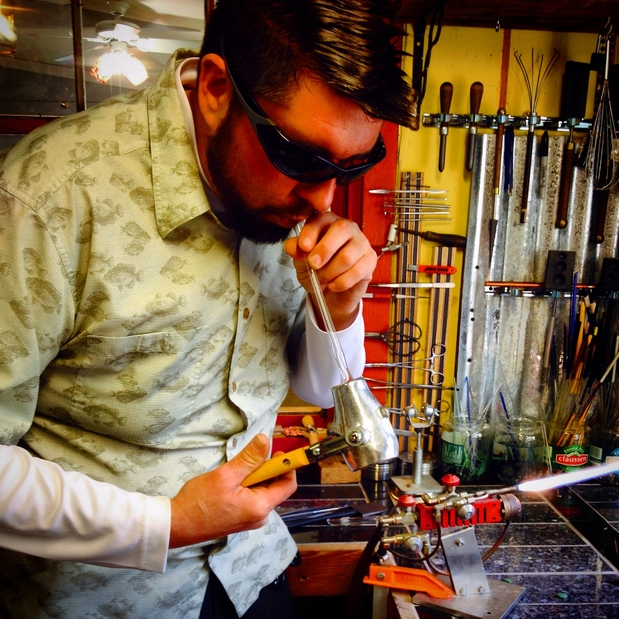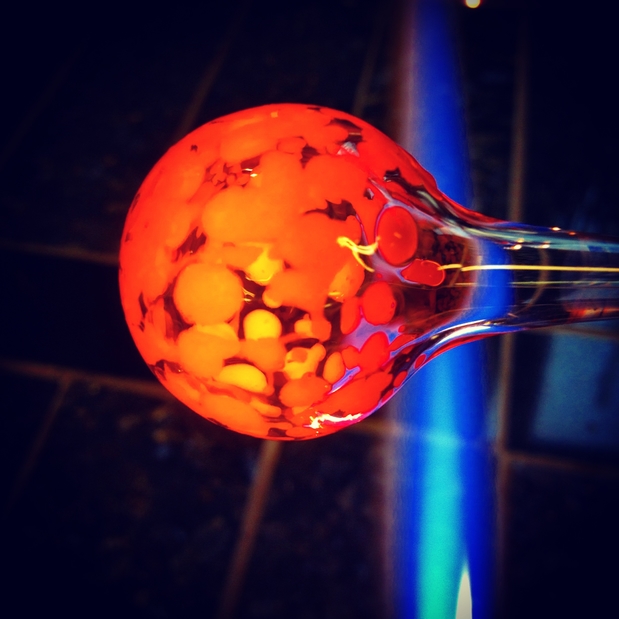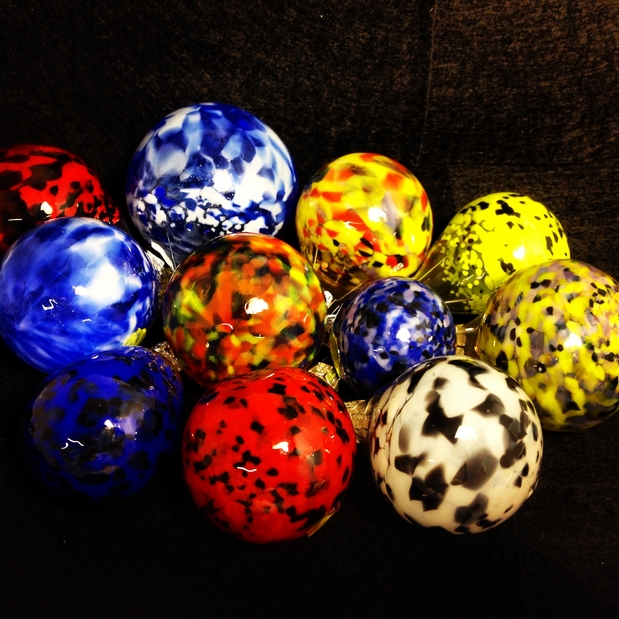 More Art Museums & Galleries in your neighborhood
Categories
Art Museums & Galleries ,
Other Manufacturing ,
Art Galleries ,
Jewelry Retailers ,
Art & Craft Supplies ,
Trophies, Plaques, & Awards ,
Advertising Promotional Products ,
Engraving & Platemaking ,
Christmas Decorations & Trees